Day 3: Self Portrait After Loss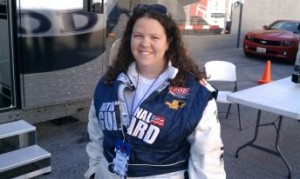 I chose this one because I did something I never thought I would. I rode along in an IndyCar with Mario Andretti.
Part of what I am striving for since my loss is to do things I probably wouldn't have before. Like zip-lining and riding in a race car going 170 mph. I don't have anything to be afraid of anymore except losing another child. There's nothing scarier than that so there's no reason for me to be afraid anything else. I won't be afraid of spiders or dancing in public or haunted houses or of what people think of me. I might even go sky diving with Brian – something I told him he would do alone if he ever went.
That's Day 3 for me.
To learn more about the Capture Your Grief project, click here.