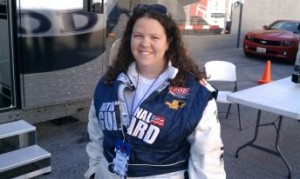 I am Amanda. Wife to Brian, mother of 6.   I am a Magic Maker® with Off to Neverland Travel®. I am a contributing writer for Naptown Buzz and Indiana Chronicle.  I love music and singing. My favorite movies are the Pirates of the Caribbean series. I quote movie lines with my friends so much it annoys people around us. (Maybe because they can't keep up. ha!)
That's the surface list. Here's some depth.
I have dealt with many things over my adult years but the one that has had the biggest impact on me is motherhood. I LOVE my children. They bring joy and messes and wonder and energy (and exhaustion!) and an incredibly high decibel level to my life and I wouldn't have it any other way. I am glad that God blessed me with so many. The sad part is I had to give 2 of them back to Him.
On April 4, 2008 our son, Felix (baby #4), was stillborn at 24 weeks. We were completely devastated. We had no answers. We were confused. We were angry. We were changed.
We learned we were pregnant again about a year later with our son, Gabriel (baby #5), who we would learn at almost 20 weeks had a rare condition called Limb-Body Wall Complex. He was born on October 19, 2009 (at nearly 37 weeks) and died 32 precious minutes later.
I am still standing but I do not look the same as I did before. I am stronger than I ever could have imagined I was. But I am not strong on my own. God has given me the strength to walk through this and continues to walk with me in it.
So, that's a bit of a glimpse of me. I hope it helps you to understand why I write what I do.  I look forward to getting to know you, too.